Did you consume a lot of chocolate this Easter weekend?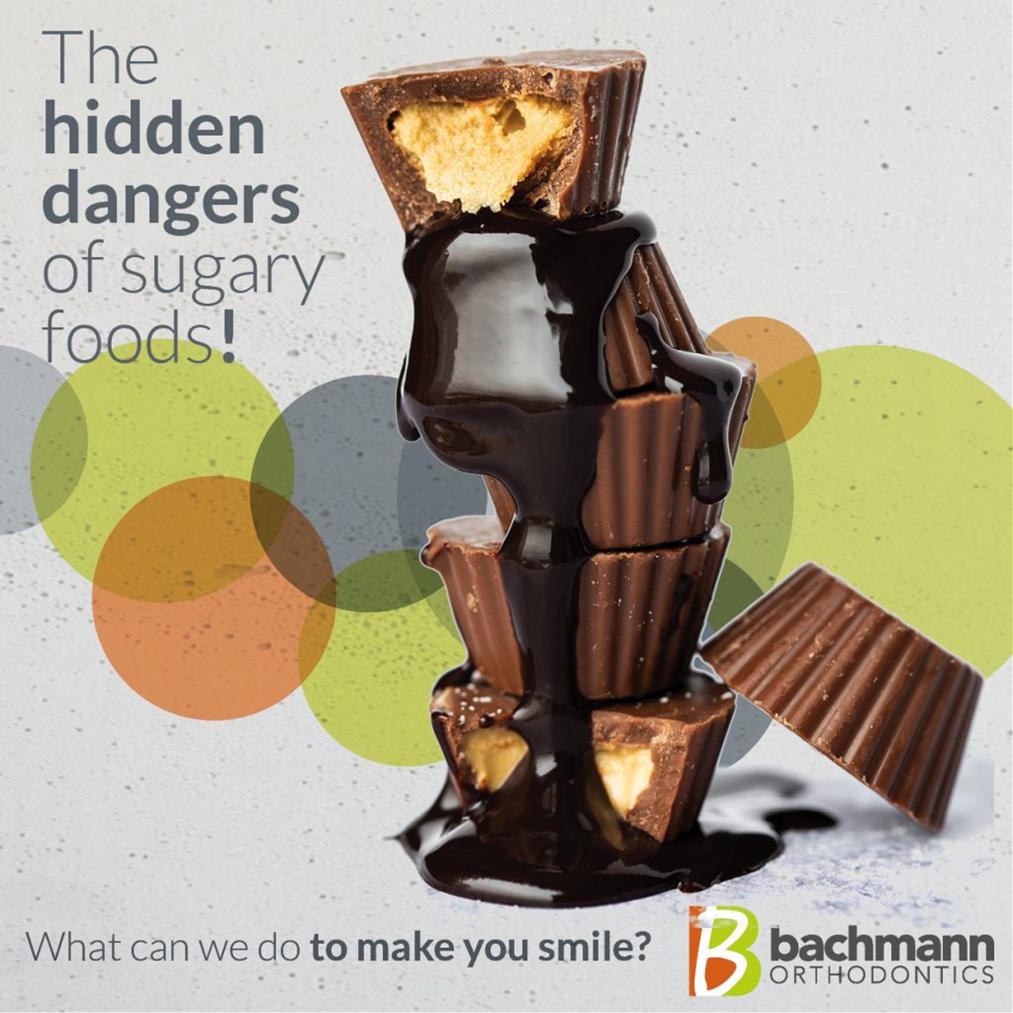 Chocolate is a nice treat; however, be careful of hidden dangers.
Chocolate with fruit and nut: the nuts are too hard and may cause brackets to come off. The raisins are very sticky and will get stuck around your appliance.

Chocolate that contains caramel is very sticky and chewy and should be avoided.

Chocolate that contains nougat: Nougat gets stuck around your appliance.

Chocolate from the fridge is too hard to eat whilst wearing orthodontic appliances; ensure it is at room temperature before consuming.
However, we advise avoiding sugary foods while wearing braces. While wearing your braces, you will want to avoid foods that are extremely soft, chewy or sticky and that contain a large amount of sugar or starch. Foods that are safe and unsafe while you are wearing your braces.
Cake and pies

Energy drinks

Extremely soft bread

Fruit juices

Gum

Heavily processed foods

Ice cream

Fizzes

Sports drinks
And it is essential to brush your teeth 30 minutes after every meal. 
This role will keep your teeth nice and healthy throughout orthodontic treatment.
.
What can we do to make you smile?