Brush the outer side of your teeth. This is the front side of your teeth that is seen when you smile. Don't forget to remove the plaque along the part of your tooth closest to the gum line.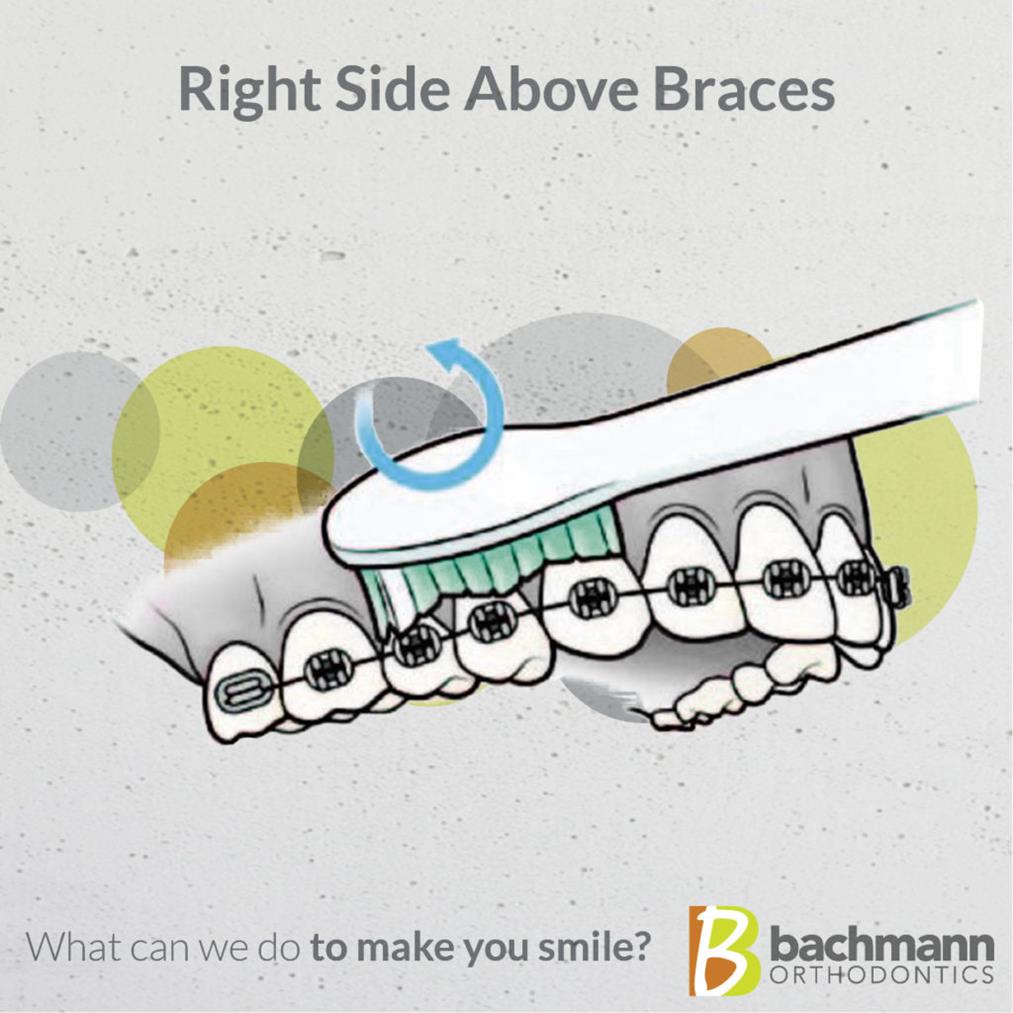 Begin on the outside of your top teeth. Bite your teeth together. Rub the toothbrush back and forth across your teeth while gradually moving the toothbrush across your top teeth. Make sure you reach all the way back to your molars. Spit if necessary.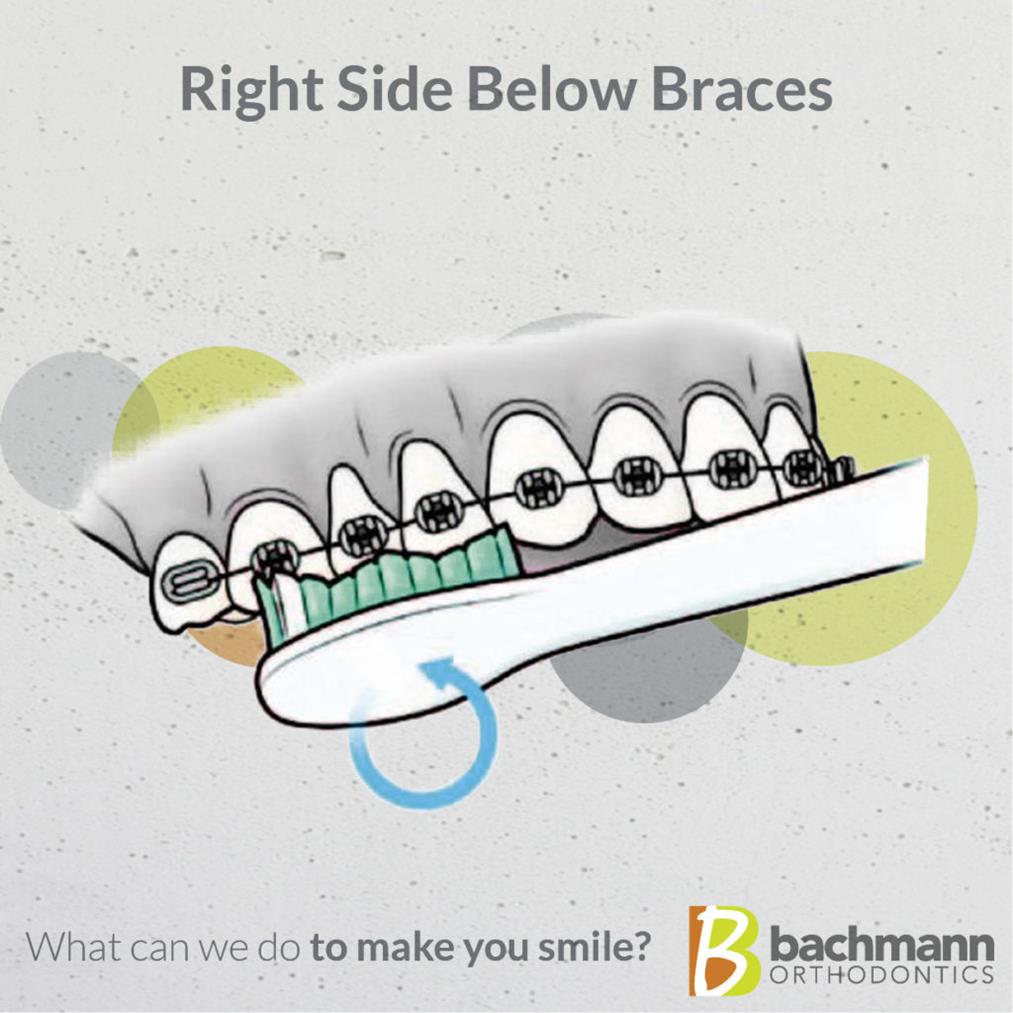 Use small circles to brush the braces. Spend at least 25 – 30 seconds on each bracket. You can also use your interdental brush to brush over the tops of your brackets. Most brackets have holes in them (very hard to see) so try wiggling the interdental brush down into each bracket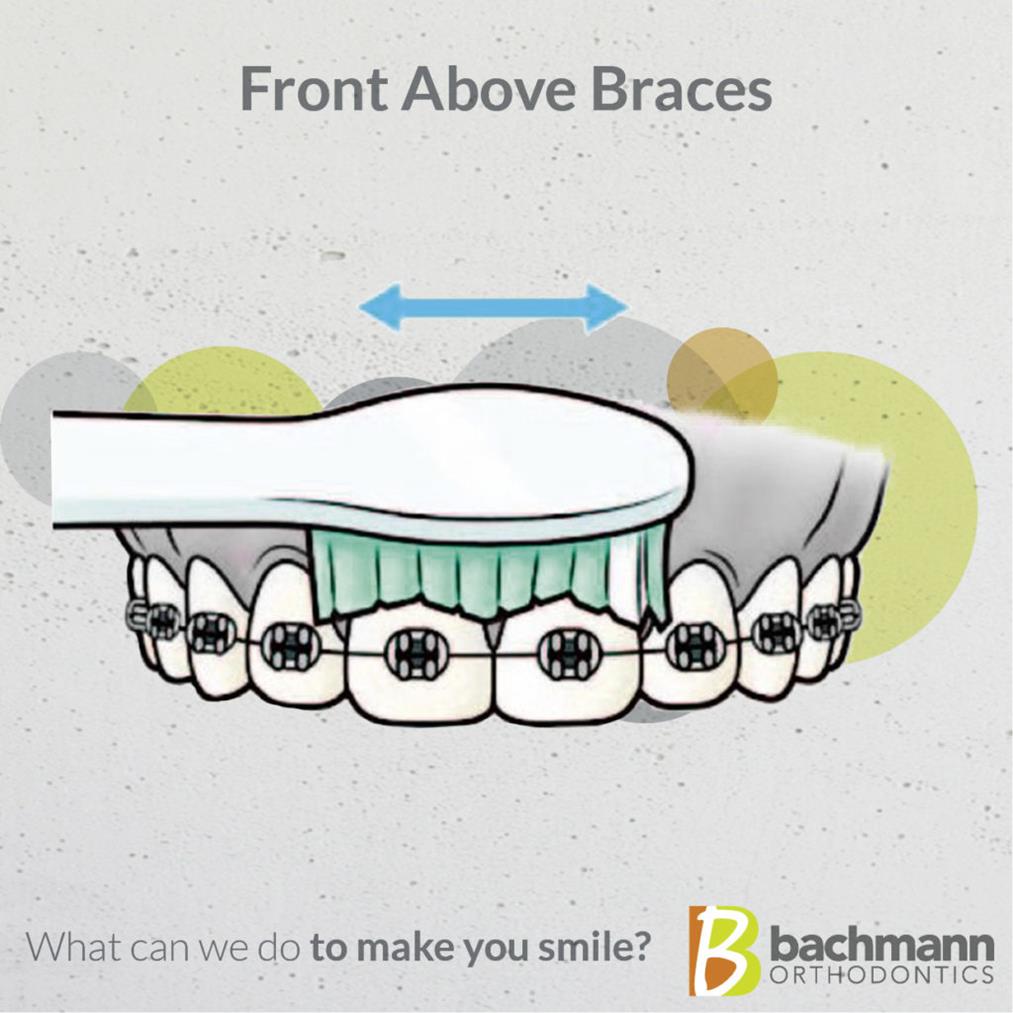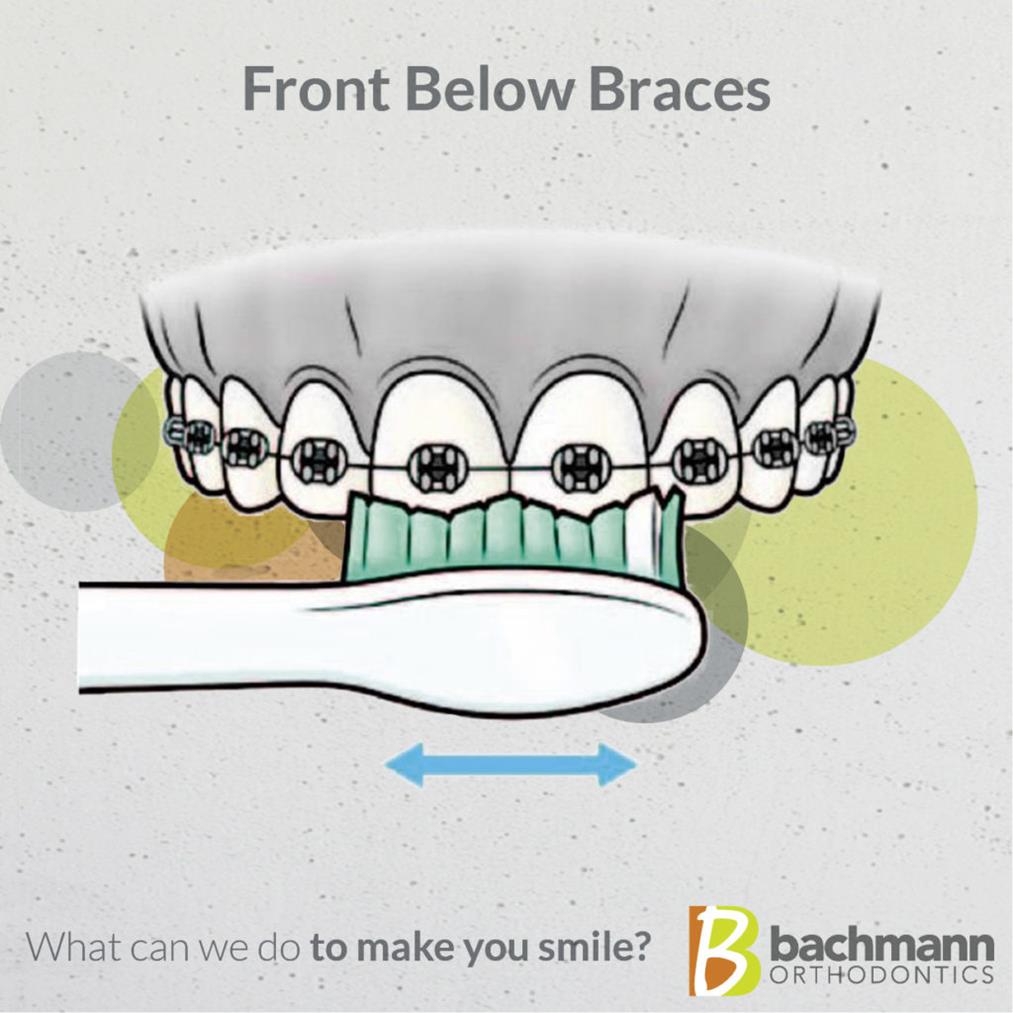 Brush the crowns of your teeth. Turn your toothbrush perpendicular to the spaces between your teeth. Rub the brush back and forth and also use a circular motion. This helps get the hard to reach crevices that can harbor plaque and food particles.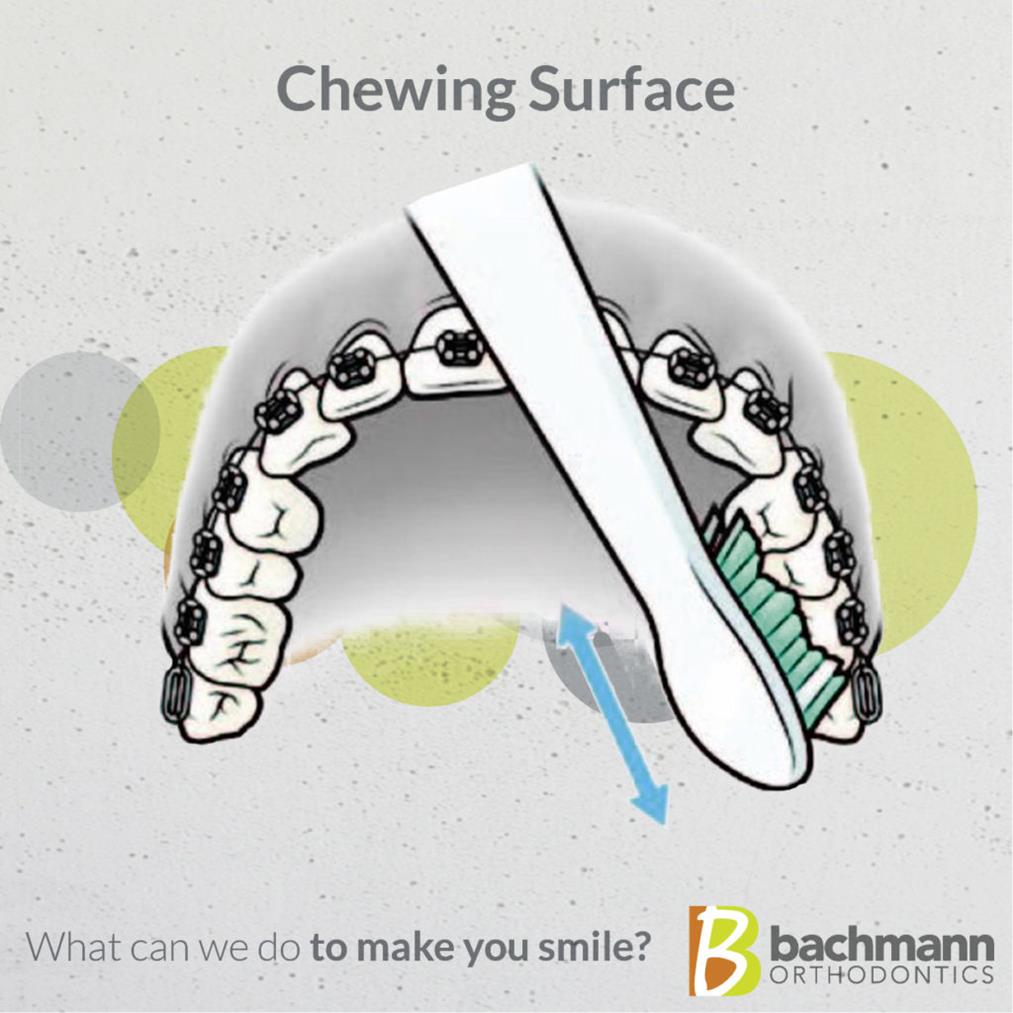 Brush the inner side of your teeth. Move the toothbrush back and forth, up and down and then with circular motions on the inside of your top and bottom teeth. When you have braces, the inner side of your teeth are usually the easiest to brush because they are not crowded with braces.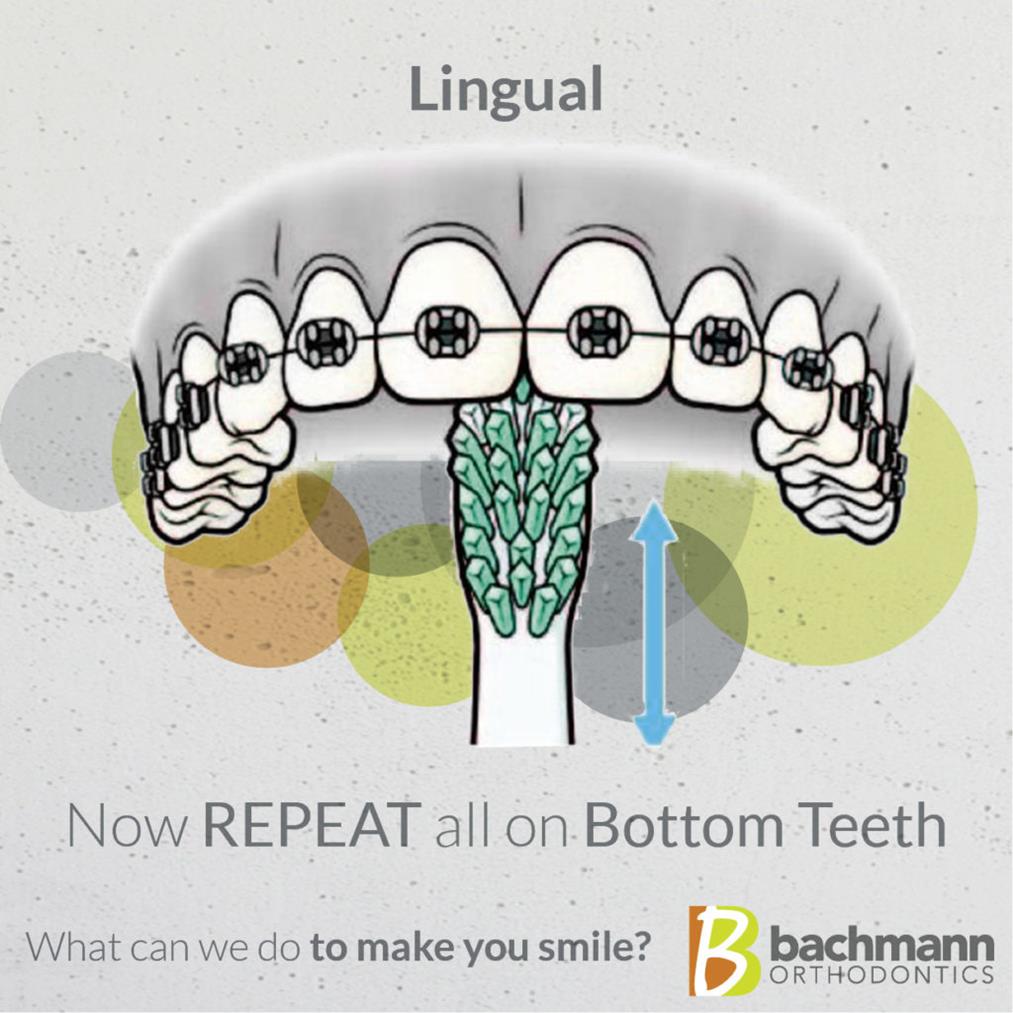 Now brush the outside of your bottom teeth. With your teeth still together, gently brush in circular motions. Make sure you move the toothbrush across all your front teeth and back to the outsides of your molars as well. It may be easier to reach the back of your mouth if you open your mouth a little.